Language
Ropeye Ucho pokładowe loop60mm fi 5mm
The Symbol : 4744714010240
| | |
| --- | --- |
| Shipping within | 24 hours |
| Shipping price | 60 |
| | |
| --- | --- |
| The bar code | 4744714010240 |
| EAN | |
Zamówienie telefoniczne: +48-517-260-626
Ropeye Loops are good for deck attachments where loading angles are close to 90 degrees. They can also be used as stick-on attachments.
Ropeye TDP and SLR are required for correct installation but sold separately.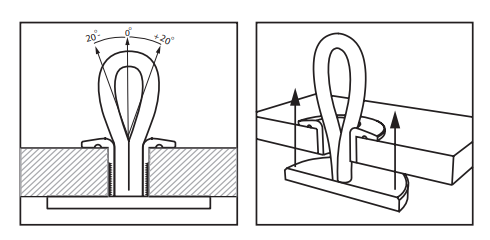 Ropeye Loop is designed for vertical loads with maximum loading angle of 20 degrees.
INSTALLATION: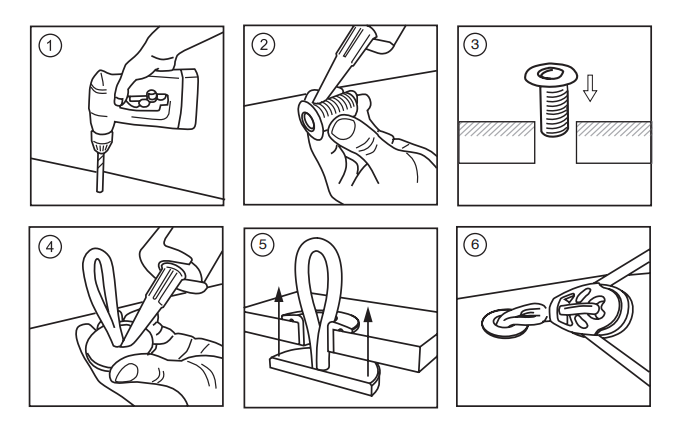 Drill a hole for the TDP. Clean the installation area with acetone to remove dust and grease. Apply Sikaflex 291i or other adhesive to make the installation watertight. Apply pressure to the product to secure it to the installation area. Attach the SLR to the loop. Wait 24 hours before putting any load on the product.
ATTENTION
- DRILL THE INSTALLATION HOLE THE RIGHT SIZE
- LOOPS MUST ALWAYS BE USED WITH A TDP
- SLR USAGE IS RECOMMENDED TO AVOID PREMATURE WEAR OF THE LOOP
- REGULARLY EXAMINE THE LOOP FOR SIGNS OF DAMAGE
- DAMAGED LOOPS ARE UNSAFE AND MUST BE REPLACED
- DO NOT EXCEED SAFE WORKING LOAD
IF YOU NEED ANY HELP ON INSTALLATION SEND AN EMAIL TO: SALES@ROPEYE.COM ROPEYE
PRODUCTS HAVE A 2 YEAR WARRANTY